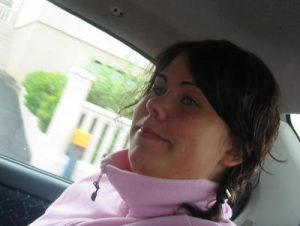 Hey, – my name is Svava and I was born on the 3rd of October 1988.
I live here in Höfn with my family. We are 7 in my family I'm the second oldest of my siblings. My oldest brother's name is Einar he is 21 years old. He has already graduated, and he is going to university nest autumn. I have twin's brothers Andri and Bragi who are 15 years old and they are in high school. My youngest brother is Ragnar who is 11 years old and he is the elementary school.
My father's name is Þorsteinn and my mother's name is Bára. My father is skipper and my mother works in the kitchen in a nursing home.
This is the story about my family and now I'm going to tell you a little about myself.
I have always lived here in Höfn, but I was born in Reykjavik, the capital of Iceland. My hobbies are my friends, music, watching some good films, traveling and I also like a lot to partying 🙂
I'm on my 3rd year in FAS and I will graduate next spring (2008). I also work in a supermarket and have done that for nearly 4 years.
After I graduate I'm going as au pair to USA and in the future, I want to be a teacher.
---