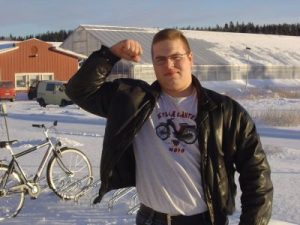 My name is Auvo Kangas.
I live in Leivonmäki.
I was born in 1990 on the 9th of march.
I am sixteen years old and I like to hunt , go fishing ,drive cars at home , drive motorbikes and also like body building.
In my family we are five brothers, a mother and a father, my oldest brother has a wife and five kids.
I like girls and heavy music.
It will be nice to see you in autumn.
---