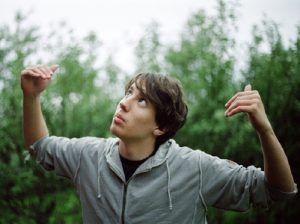 Hi!
My name is Elías Tjörvi Halldórsson and I am 17 years old. I live in a small town called Höfn in the south-east corner of Iceland, with my family, and I have lived here all my life. My family consists of me, my parents, three older sisters and one older brother.
I go to a school called Framhaldsskólinn í Austur-Skaftafellssýslu, or FAS for short. There I am currently learning sociology, psychology, computer science, mathematics, history and a few languages.
I have a lot of hobbies. I spend so much time in front of my computer that it cannot possibly be healthy, I like photography a lot, I play the bass and also guitar but only a little bit. But my favourite thing in the world is music, I listen to music almost all day, every day and when I'm not listening to music I am playing it either with my band or on my own.
My music taste is very diverse, ranging from Pink Floyd, Dream Theatre and Rush to artists like Nick Cave, Midlake and Radiohead.
I have no idea what I am going to do in the future, and I'm not really studying anything special, just what I feel like at any given time.
I hope this gave you a little knowledge about me and my life and I look forward to meeting you all in Finland.
---